Magic Growing Christmas Tree
$10.99
GROWIN ChRISTMAS TREE! It has the ability to grow in just a few hours and be amazed when it does!
AUTOMATICALLY INCREASES IN SIZE - You won't believe your eyes! This is the ultimate science experiment for you and your kids. Within just hours, the tree will be covered with gorgeous colorful fluff and crystals!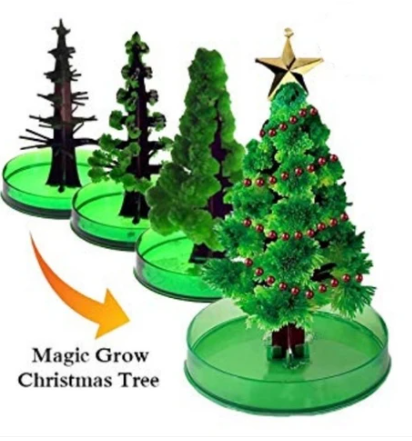 PERFECT CHRISTMAS DECORATION - Makes a great ornament for Christmas holiday, home, office, or anywhere you want. It will give you a light feeling and pleasurable ambiance of Christmas.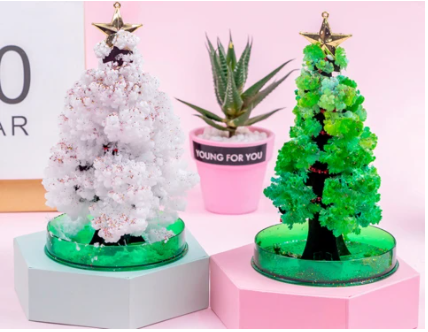 EDUCATIONAL SCIENCE TOOL - This item will challenge your children's imagination and pique their curiosity about how it grows. Have a fun talk with your kids about science and more!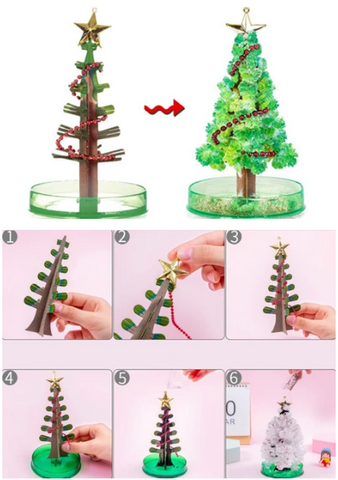 SAFETY MEASURE - Do not put in a place with ventilation or warm sunlight. Don't move often. It is not recommended to plant in rainy, foggy or humid weather or else it will grow slowly. Suitable for ages above 3 years old.
You might also like